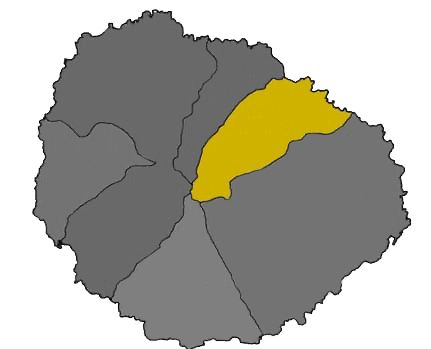 Hermigua is a Canarian municipality, belonging to the province of Santa Cruz de Tenerife, located in the North of the island of La Gomera, in the valley of Hermigua, which was the aboriginal territory of Mulagua together with Agulo. Hermigua is a paradise of green terraces, banana trees, tranquility and calm. It is 20 Kms away from the island's capital, San Sebastián de La Gomera. Hermigua is 39.67 Km2 in area and has a population of about 2,000. With an average altitude of 210 meters above sea level, it opens up to the Atlantic with a coastline of more than 8 Kms.
The climate, influenced by the trade winds, is one of the great attractions of the municipality, with low temperatures that rarely drop below 18°C in winter and rarely exceed 27°C in summer. Hence, Hermigua was known at the beginning of the previous century for "having the best climate in the world", according to a study carried out by English, Belgian and German meteorologists.
Hermigua, goes from the Garajonay to the sea, creating a green carpet of laurel, Fayal-Brezal and banana trees, that arrives at the old davit. El Pescante, beaten by the Atlantic. This valley, still and deep, hides a great part of the history of La Gomera. It is a nice encounter for the avid visitor of nature and tranquility.
It is necessary to highlight the Mount of El Cedro as a natural gem of the mu­ nicipality. Which is home to one of the largest stands of laurel forest endemic to La Macaronesia.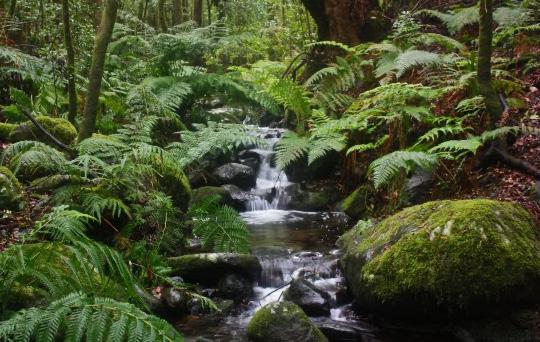 El Pescante (the davit) is on the coast. Its concrete columns remind us of a not too long ago agricultural and economic splendor. The execution of this remarkable engineering work was carried out to give way to the export of tomatoes and bananas. It decisively contributed to the fact that the biggest agrarian owners of the town and some returned emigrants, who had made their fortunes in Cuba, invested in agriculture. They expanded their farmlands and manufacturing drainage systems to ensure irrigation. This marked an important milestone in the socioeconomic history of the valley. To explain the impact that this relevant infrastructure had, it is said that in Hermigua there are two periods: the one before and the one after El Pescante. The municipality's economy has been determined by irrigated crops, common in the Canary Islands, from sugar cane in the 16th century to bananas, which currently generates part of the town's wealth while keeping the landscape. Vine, cochineal, and tomato are also exported.